Feel empowered with Burlesque
With this course of tutorials and full routines, CiCi Noir will teach you new burlesque techniques, including;
beautiful boa tricks
glamorous glove work, and
seductive strip-tease (nudity not involved!).
She will also teach you how to put your new-found skills into a routine, allowing you to build up your own sassy burlesque persona!
This course is guaranteed to increase your confidence whilst having lots of fun!
New tutorials will be added weekly, so there will always be something new for you to try!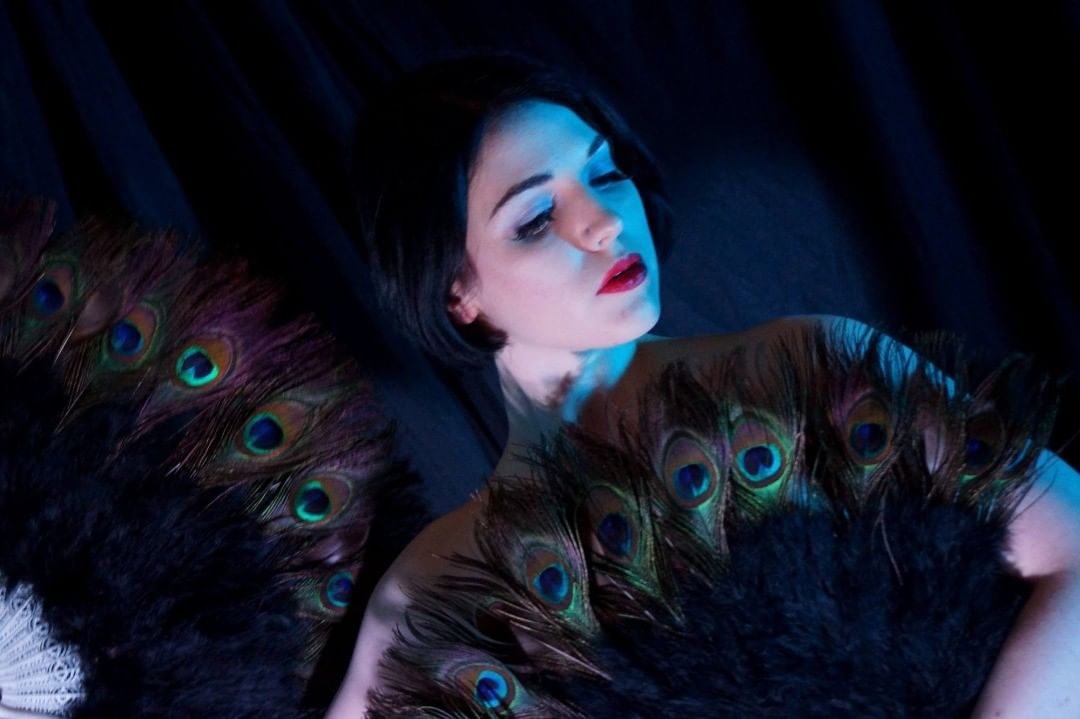 Hi, I'm Cici Noir
I began learning the art of burlesque in 2013 with the Oxford based troop The Scrumpets. After training and working with them for over a year, I moved to study performance and creative writing at University. My drama training and storytelling feeds into my unique style of neo-burlesque. Enticing the audience into my dark and glamorous world from the first beat to the last.
I now perform nationwide in cabarets and shows across the UK, including regular performances at Bella Cielo and producing my own cabaret nights at the Rondo Theatre in Bath.