During this course you will be introduced to basic, intermediate and advanced workout plans (with technique guidance) - for both at home, in the gym and on the pole. Plans come in video format and as PDF downloads.
There are lots of videos on scrummy healthy foods too - all meat eater, vegetarian and vegan friendly!
Access our useful guides to help you with a range of topics such as how to stretch correctly, and tracking your macros!
Content is updated weekly so you have something new to learn each week or add to your additional workouts to freshen up your activities!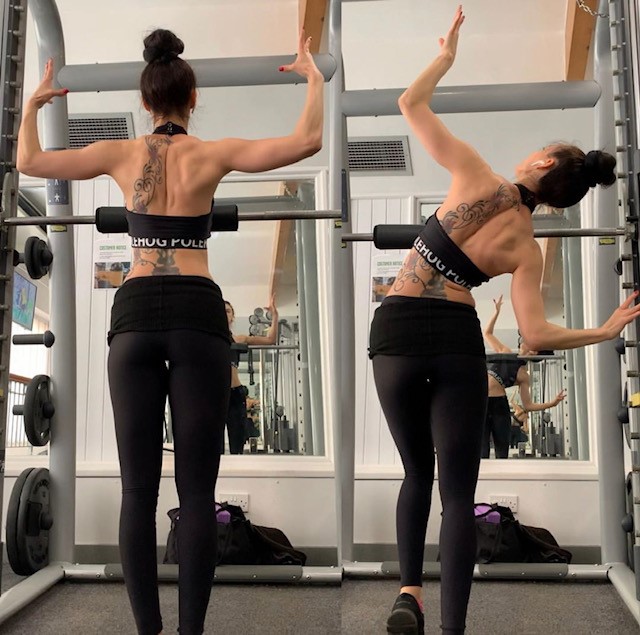 For me, health and fitness has always been more than just a hobby. More than just another thing you're supposed to incorporate into your everyday life.
Being a fitness instructor of many disciplines, including a PT, meant I quickly became heavily involved in keeping fit.
When I was in my 20s I wouldn't even run for the bus... until fitness found me in the form of pole dance and fitness. I got hooked!! From then on I wanted to do and try everything - from Aerial Lyra to polesilks to Pilates. I trained with the aim of bettering myself for the benefit of my students and online clients.
I have studied and practiced Personal Training and Nutrition and now I enjoy sharing my skills and support with the masses!
My online plans are my way of sharing the knowledge I've acquired with those who want to improve their overall health, maintain their health, and excel in the realm of physical fitness.
My philosophy...
Work hard, train harder..... but most of all have a workout program that works for you and is easy to stick to!